Square Faces é um projecto de pintura de Isa Silva em que são criadas caras coloridas desenhadas sempre em formato quadrado. Para além do uso visível de cores muito fortes, destacam-se pelas linhas estilizadas e exageradas dos traços do rosto, traços esses sempre delineados pela cor preta.
Após a criação de uma série de rostos imaginários, decidiu criar rostos personalizados, isto é, caras baseadas em pessoas reais. Após a visualização de fotos dos retratados, é criado um desenho e seguidamente a pintura em tela.
A última série de telas são dedicadas às histórias infantis.

Square Faces is a Isa Silva's painting project in which multicolored faces are created and always drawn in square shapes. Beyond the visible use of very strong colors, they are characterized by stylized lines and exaggerated facial features, always outlined in black.
After creating a series of imaginary faces, she decided to create custom faces, ie, faces based on real people. After viewing the photos depicted, a drawing is created and then a painting on canvas.
The last series of canvas are dedicated to kids stories.
www.instagram.com/square.faces/

alguns Square Faces de rostos conhecidos / some Square Faces of very known faces
(música/music: Everest by Scott Holmes)
alguns Square Faces de rostos imaginários / some Square Faces of imaginary faces
alguns Square Faces de personagens de ficção / some Square Faces of fictional characters
algumas Square Faces de Histórias Infantis / some Square Faces of Children's Stories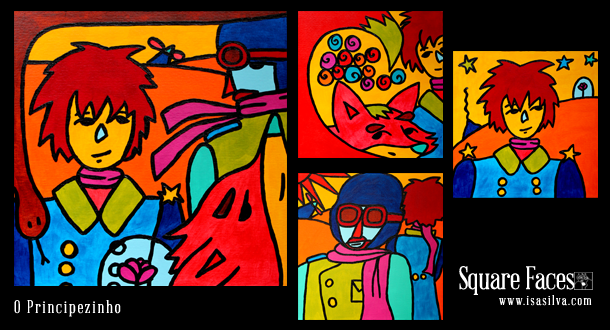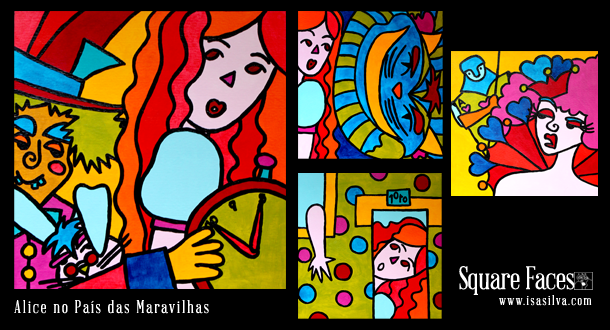 Em 2016, uma nova série Square Faces em preparação... / In 2016, a new series of Square Faces in preparation...
alguns exemplos de Square Faces personalizáveis / some examples of custom Square Faces
As Square Faces também podem ser personalizadas: é criado um retrato a partir de duas a três fotos.


The Square Faces can also be customized: a portrait is created from two to three photos.
https://www.instagram.com/square.faces/